About Us

TamilGuru is a Professional Tamil Tuition Centre focusing only on the Tamil Language. We are located at near to Hillview MRT station and very close to Bukit batok, Bukit Gombak and Bukit Panjang. Our coaching methods are different from others to train the students on the basics to help and develop the motivation, confidence, and grammatical skills to achieve higher grades in the Tamil language. Our assessment books, course material contents are grammatically very high standard.
Who We Are

We are the Best and Professional Tamil Tuition  provider and offer Tamil tuition for all levels of students in Singapore.
We are the Best Educational Tamil Assessment Books Publishers and Distributors resources to Singapore students.
Our course materials are designed and developed by our founder and writer Dr.A.Sakthi MA., Ph.D., TamilGuru launched several Tamil assessment books to help Tamil Language students in Singapore to achieve the highest grade in exams for all levels. The books are available in major book stores in Singapore.
What We Do
TamilGuru Learning Hub offers Tamil tuition and enrichment programs for preschool, primary, secondary, and junior college students.
We offer small group and one to one classes at our centers

We offer one to one home-based leaning at your doorstep

We offer one to one online Tamil tuitions conduct by our expert tutors

using online technology.
We do publish and distribute Tamil assessment books to guide the student to excel in top grades in the exam.
Our course materials, books are available in all major stores and online
Our Strengths
Specialize in Tamil Language Enrichment courses
We provide a systematic, effective teaching method by online as well. From our excellent Tamil coaching, we believe that every child learns differently and his or her own pace.
Our class sizes very small, one to one coaching methods from our teachers can focus on the specific needs of every Tamil student.
Our coaching materials professionally prepared by the founder with quality content that has been helping and guiding many students attempting different levels of exams to succeed and excel in their endeavor.

We endeavor to provide a friendly and homely learning atmosphere. Our customers say that they sense the feminine touch we bring to our online classrooms. 

We take pride in that and cherish the achievement as ladies
Our Achievements
Parent's recommendation
significant effectiveness
Well-liked by students and their first choice
100% pass rate for PSLE Tamil Language, over 95% scored A* or A
Over 50% scored distinction grade A1/A2 for O Level or Higher Tamil Language
Skilled Teachers
The founder and teachers are well qualified and experienced ex-teachers from top schools and universities. They have many years of teaching experience and are knowledgeable of and well-versed in the MOE Tamil Language syllabus and curriculum.
மனதிலுறுதி வேண்டும், வாக்கினிலேயினிமை வேண்டும்……
-மகாகவி பாரதியார்
Founder Profile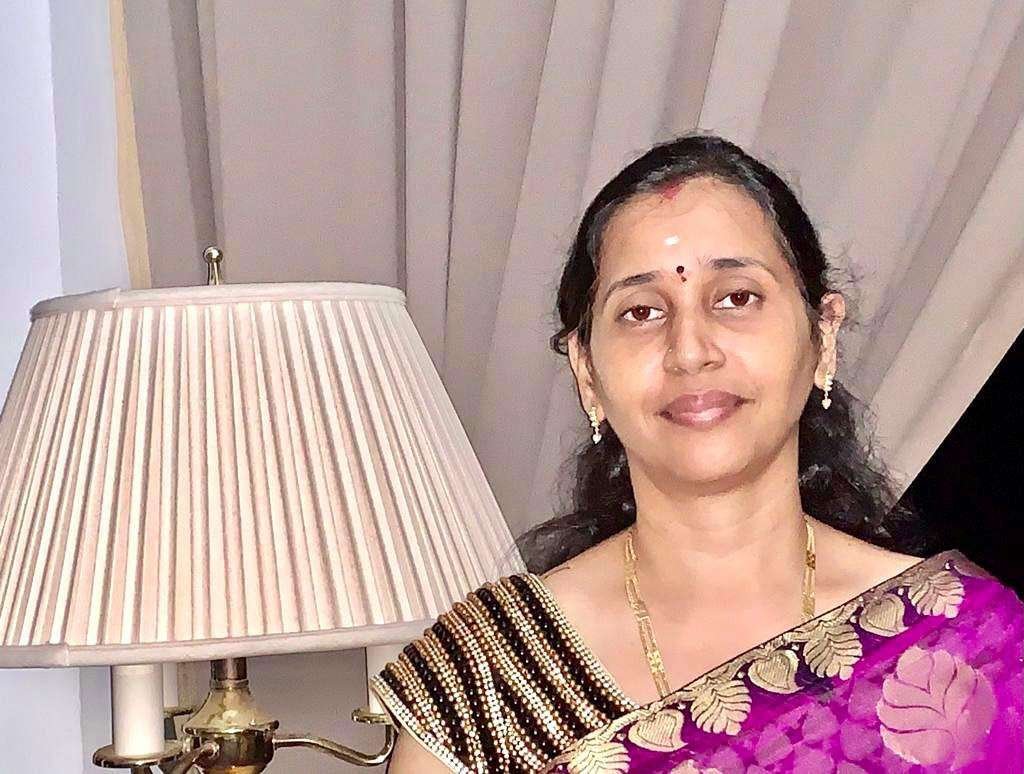 Mdm Dr. A. Sakthi ​
Doctorate of Philosophy (Ph.D.,)
Experience in teaching at the top university
More than 17 years of experience in the field of Tamil Language Education
Member, Tamil writer association in Singapore
Author (Assessment books)